Wednesday, September 01 2021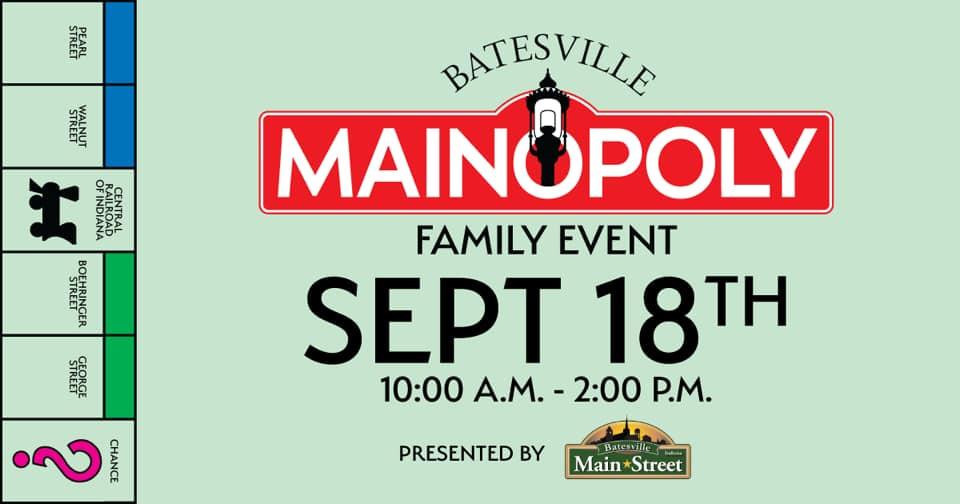 Mainopoly Mainopoly Family Fun Event
September 18, 2021
Join us for a family fun day of Mainopoly. Pick your game card up at RomWeber Marketplace,
Megan's Amazing Deals, Sunshine Sisters, Big Four Café, or Depot Square Flats.
Visit each location and have them mark off their spot and you will have a chance to win $150 in gift cards from the RomWeber merchants – no purchase necessary, need not be present to win, each location must be visited,
Valid at location indicated on each certificate, valid till March 18, 2022.
---
RomWeber Marketplace and Megan's Amazing Deals are offering kids 16 years of age and younger "play money" that
really works in each store. One $5 Mainopoly money certificate, $5 value, per child, can be used to purchase items in that
store. One bill per child and it cannot be redeemed for cash, valid for September 18, 2021 only.
---
Sunshine Sisters will be giving away a large fiddle leaf fig tree!
---
RomWeber Marketplace, Megan's Amazing Deals and Sunshine Sisters featuring special deals & steals for the day.
---
Free Hot Dogs 11 am: Big Four Café will be serving free Batesville Bulldog hot dogs while
supplies last under the tent in the RomWeber Marketplace parking lot beginning at 11 am.
---
Touch a Truck 11 am to 1 pm in the RomWeber Marketplace parking lot. Children of all ages
can get up close to all kinds of different trucks and vehicles that serve our community. Cost is $2 per child;
proceeds benefit Main Street Batesville; children under the age of 2 are free.
---
Cooking Demonstration 1 pm: Big Four Café – Chef Devin cooking demonstration using
Denhart Mercantile's new line of bourbon spices. Spices are sold in the RomWeber Marketplace.
---
Face Painting: Providers for Autism Treatment and Habilitation (PATHABA) will be
offering face painting and free T-shirts while supplies last. There will also be a photo booth.
---
Kids Basket Making Class: High Dessert Baskets is offering two basket making class for children 7 years of age and up.
One at 11 am and the other at 1 pm.The basket measures 4" wide X 4" tall and class runs for 1-1/2 hours
with a maximum of 6 children per class. Cost is $10 per child and includes all materials.
Email: murchinj@yahoo.com to register for classes
---
Depot Square Flats Tours: Batesville newest market rate apartments will be offering tours from 11 am to 1 pm.
Located on the RomWeber Campus at 315 E Pearl Street.